Steelhead Fishing in Stites, Idaho
Come away with me from the Seattle trails, and parks, eateries and festivities to the town of Stites in Idaho. Stites sits along the South Fork of the Clearwater River. Whether you are traveling East or West, you are in for some delightful scenery en route to this destination. Mountains and streams, rivers, pastures, farms and fields,small towns filled with antiques and artisans will provide for colorful movement and welcome rest stops.
The Clearwater River is known for its Steelhead fishing. The busiest times of year being January through April. If you are a fly fisherman or you are wanting to learn, this friendly town is a lovely spot to relax in and there are a number of guide shops like the Clearwater River Company offering lessons, rentals and trips nearby.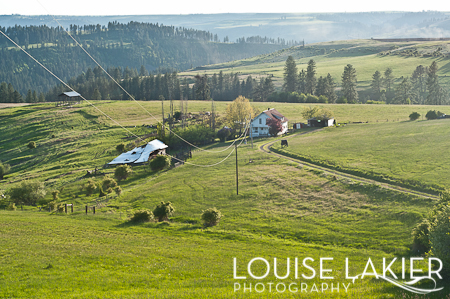 Driving up into the surrounding hills, you will encounter beautiful views of green pastures, old barns, homesteads and wild flowers. If you head down the valley along the river towards Grangeville, the drop down to the river is steeper, the hills are rolling and the trees become denser. The Nez Perce National Forest borders the town of Grangeville. The Snake, Selway, Salmon, and South Fork of the Clearwater Rivers can all be accessed from the Forest, providing for a myriad of outdoor activities from camping, to picnicking, to scenic drives or river rafting.
I was fond of the wild flowers here!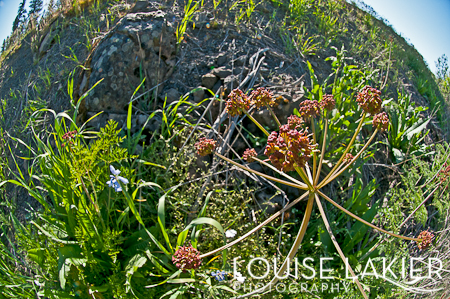 This one comes with a rainbow:
I was given a tour of the beautiful old buildings in Stites by my friend and local photographer Shilo Bradley. We visited an old church and a barn that often serve as backdrops for her portrait photography.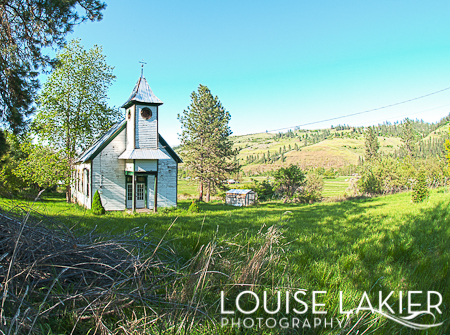 A comfortable and rustic place to stay in Stites is the Sportsman's Lodge, at the South end of town. The lodge is owned and was built by a local family. The majority of the wood is salvaged and reused from the original building that stood in its location. Many of the details are built by local artists, including the light fixtures, mirrors, table lamps, and picnic table as well.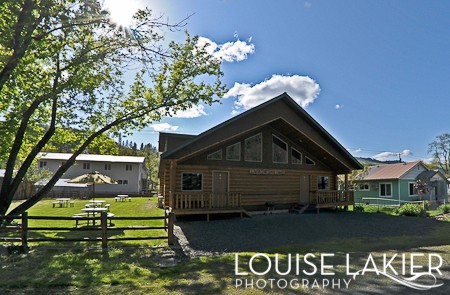 The lodge comes with a full kitchen, living room, bedroom and sleeping loft that sleeps six. A lovely spot for a family or friend reunion! I already have wheels turning about fly fishing lessons and family meetings.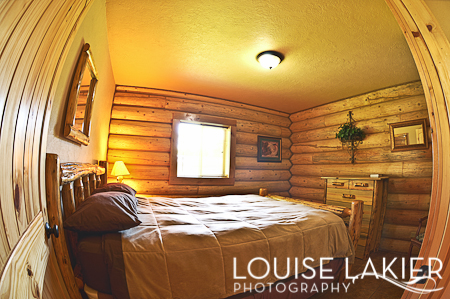 The lodge has a cosy wood cabin feeling. Sunlight pours into the room. All the furniture was made locally with salvaged wood.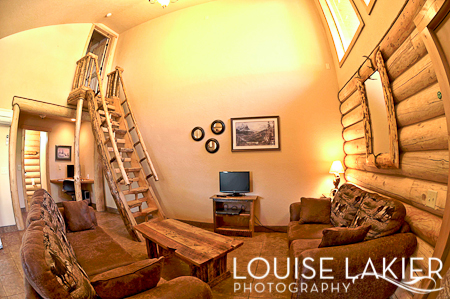 My favorite feature is the alternating tread stair that leads up to the loft sleeping area.
The picnic table in the kitchen is another thoughtful detail for this outdoorsy retreat in the woods.
Yet another wonderful destination for outdoor enthusiasts to relax, play, discover or adventure in the Pacific Northwest! The drive from Seattle takes roughly 6 hours depending on how much you linger in the scenic spots along the way.
4 comments