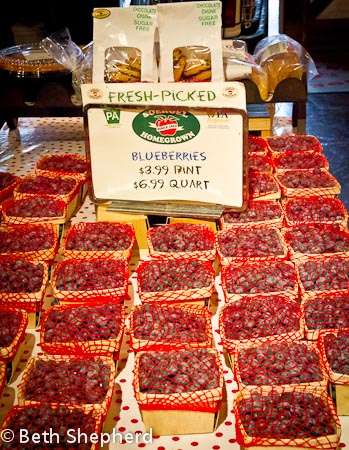 When Big Papa was a little boy, he would go with his family to Soergel's roadside stand for fresh-picked fruits and vegetables. On several of our trips to visit his family in the Pittsburgh area, we've stopped at Soergel's, even though its days of being a small roadside stand have long passed.
Soergel's is over 150-years-old. In the mid-1850's, John Conrad Soergel, a German immigrant settled on the spot where Soergel Orchards is now. He began planting apple trees and, for several decades, the apples were sold wholesale in town. John Soergel's descendents continue to operate Soergel Orchards. When the business outgrew its original farm stand, a larger stand was built.  Eventually, in the early 1970s, the Soergel family felt it was time to expand their business further and built the market that exists today.
A bevy of surprises await little ones:
Goats, sheep, bunnies, chickens and one VERY large pig are in the out-buildings with feed available to purchase (25-cents a handful)
Pirate ship playground
A cute electric train that circles the perimeter of the ceiling in the country store
Toy shop
Butterfly house ($2)
Firetruck rides
Inside the country store you can find:
Ice cream parlor
Sandwich shop
Dime store candy
Wine shop
Bakery
Deli
Oodles of fresh fruit and vegetables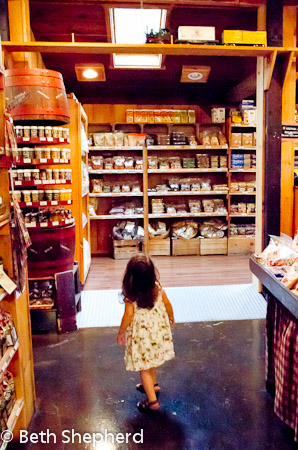 Baby Bird loved feeding the goats, staring at the enormous pig, and, when we went inside to grab a sandwich for lunch, she couldn't take her eyes off the miniature train that chugged in circles around the ceiling. If you find yourself north of Pittsburgh, Soergel's is definitely a great place to take kids, and it's a lot of fun for grown-ups too.
Take the road less traveled,
Beth