Little wings in winter
Little Wing, don't fly away
When the summer turns to fall
Don't you know some people say
The winter is the best time of them all
Winter is the best of all.
~Neil Young
Finch snacking on seed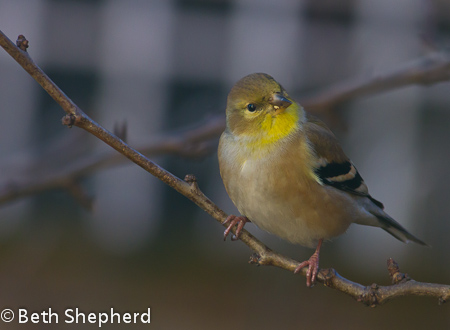 Female Goldfinch listening for her beau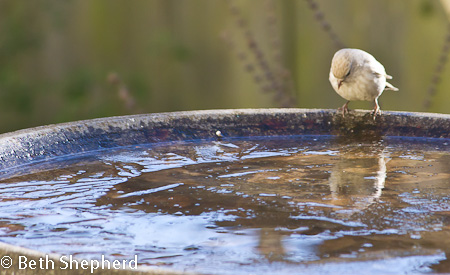 Mirror, mirror…who's the fairest of them all?
Leucistic Pine Sisken checks out her reflection in the icy birdbath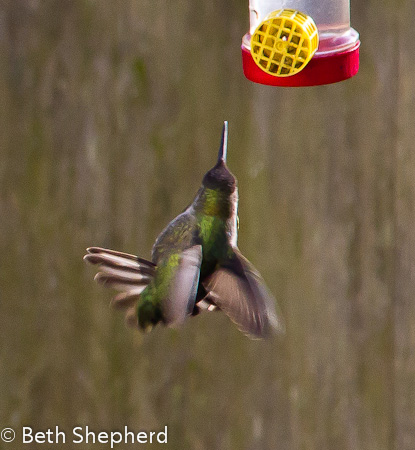 Anna's Hummingbird heading for some sugar
Want to see more flights of fancy? Check out Delicious Baby Photo Friday!
2 comments