Hand-me-down
Guess who's fifteen months old today? Guess who's walking? And look who's wearing the dress I wore, when I was her age, many moons ago. I love the yellow embroidered house. I grew up in a yellow house…and I live in one now.
Thanks, Mom, for keeping this dress safe all these years and for sending it to your granddaughter, so another generation can enjoy it!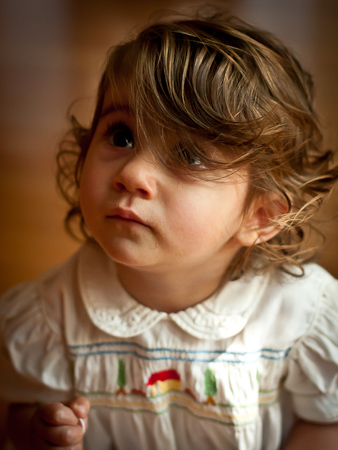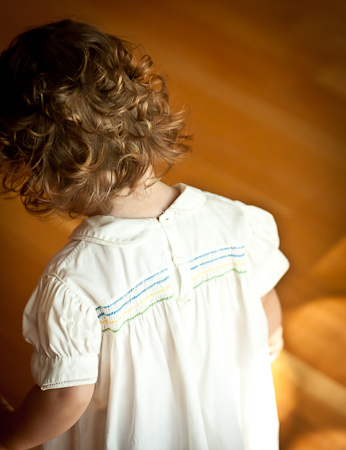 Want to conjure up more memories? Check out Delicious Baby Photo Friday!
5 comments