Traveling in Armenia is a feast for the senses, particularly where food is involved. Dolma, kufta, amazing yogurt and ice cream…and of course, Pakhlava (which many other countries call Bakhlava)! Here are a few pictures of delicious treats I enjoyed on my visits to Armenia.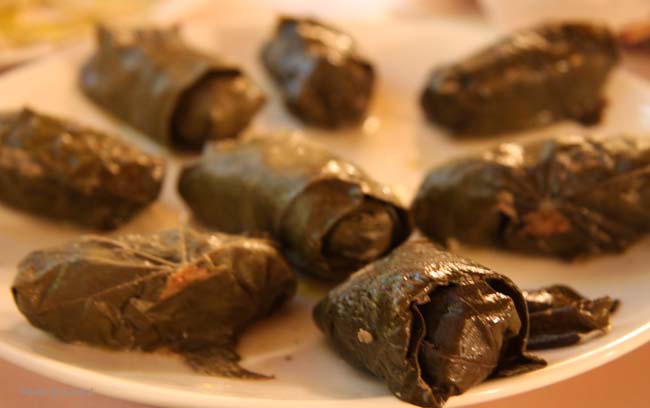 Delicious Armenian dolma
Sweet fruit leather
Lamajoun Armenian Pizza: lamb and garlic with a squeeze of lemon and a side drink of Tan or spiced yogurt
Armenian kufta in Yerevan
The most amazing ice cream in Yerevan
Ditto on deliciousness for the yogurt, served here with a sprinkle of nuts on top and bread
Want to see more deliciousness? Check out Wanderfood Wednesday!