When you think of Bavaria you may think of beer. Germany is well known for excellent beer. In my opinion you find some good food and tasty desserts as well. Here are a few favorites from my recent trip to Bavaria.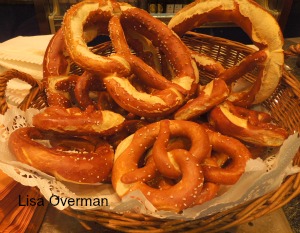 Bavarian pretzels are really made for sharing.

Outdoor markets are all over the city. I loved these fresh, local mushrooms.

These sweet heart cookies are called Linzer cookies. They are similar to a sugar cookie, yet include ground walnuts and lemon peel. They are filled with raspberry jam, then sprinkled with powdered sugar.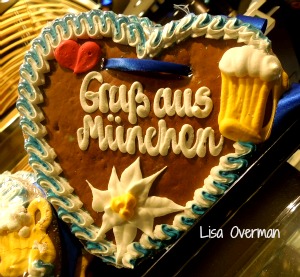 These "Greetings from Munich" cookies are popular with the tourists and are found at many bakeries.
When visiting Germany take a little time to taste some of the local dishes, you'll be happy you did. Though the food can be heavy and rich, it will be delicious and well prepared.