This Lemon Ginger Mojito offers a twist on the traditional Mojito. With summer heating up it's the perfect time to sample something new and add a little spice, at your next BBQ or party.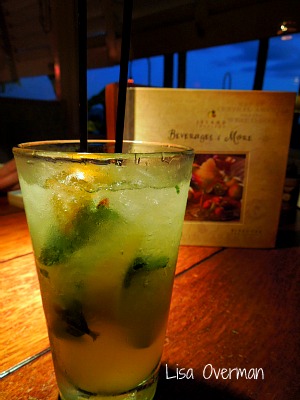 This Lemon Ginger Mojito is from Bahama Breeze in Tampa, but can easily be made at home. I found it to be refreshing and delicious.
Lemon Ginger Mojito Ingredients
Bacardi Limon, Domaine de Canton, Ginger Liqueur, fresh squeezed sugar cane juice, club soda, mint leaves and lemon wedges.