Japanese Toilets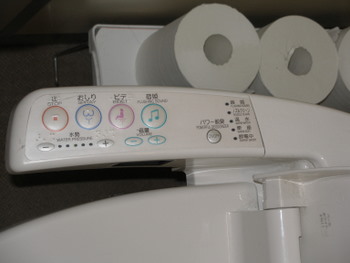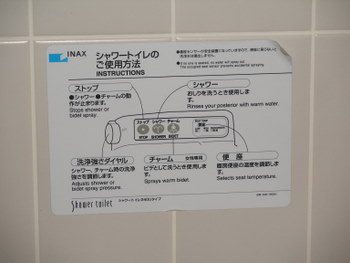 One of the first impressions when visiting Japan is of its toilets. After all, one usually sees the inside of his hotel bathroom well before he sets out to visit any of the country's incredible cultural sights. This was my second trip to Japan, and I was as amazed (bemused may be a better word) as the last time when I entered our hotel bathroom to find a control pad sitting alongside our toilet. On closer examination, I saw that there were a number of choices to satisfy my bathroom needs, including toilet noise (with adjustable volume), a seat heater, bidet, rinse, and an emergency "stop" button. I couldn't help but wonder what one would find at a luxury hotel.
Some of the icons on what I referred to as the "toilet remote," were obvious, such as musical notes on the button to turn on toilet noise. In the event of any confusion, however, one could simply consult the detailed instruction guide posted nearby for easy reference on how to take advantage of his toilet's key features.
The minimum offering I encountered on our trip was a button to turn on toilet noise, which I found in a train station bathroom. For those who are picky, this same restroom offered a detailed map of stalls, indicating where one could find western versus Asian style toilets. Could bathrooms be any more polite? I don't think so.
Perhaps demonstrating our more juvenile side, the toilets sparked many conversations in our family. Elisa discussed at length the many features and wished we had some – but not all – at home. We chuckled when thinking of the shock (and dismay) Japanese tourists must experience when visiting the US for the first time, especially those who choose to travel in the winter. And Erik pondered the sheer waste of electricity attributable to rest room luxuries. And I agreed. Still, as we settle into fall in a Beijing home with no insulation whatsoever, I'm not laughing so hard at the idea of a toilet remote – and a warm toilet seat.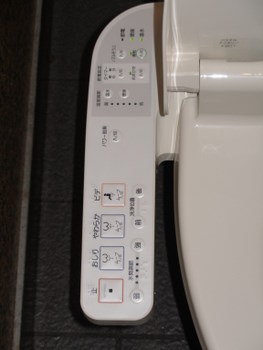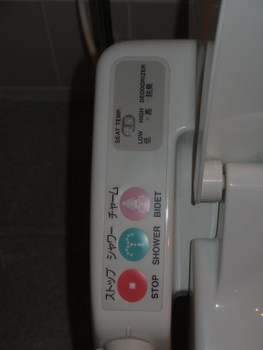 3 comments