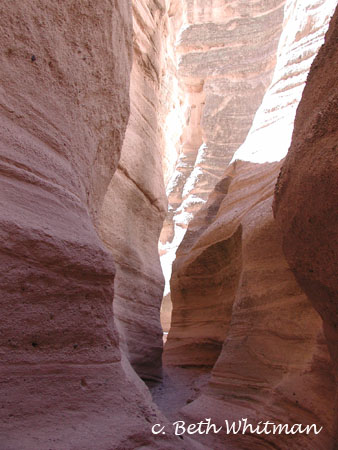 New Mexico and Arizona have some of the most beautiful slot canyons in the world. The above photo was taken on one of my more recent trips to the Southwest, to an area not far from Santa Fe.
These canyons are found in areas where there is low rainfall and are formed when water comes rushing through the sandstone or limestone rock. It's extremely dangerous to get caught in one of these during a rainstorm as you can easily drown.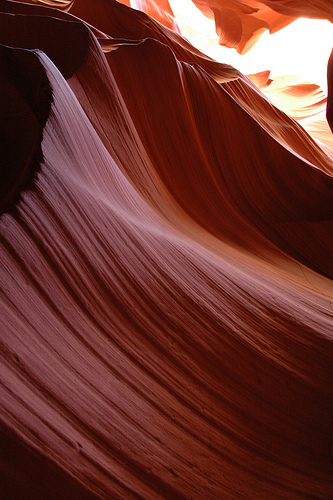 The above is in the Upper Antelope Canyon in Arizona.
Thanks to Debbie at DeliciousBaby for hosting Photo Friday. Pop on over to see more great photos!
Travel Well!
Beth
Related links:
Photo of the Day: Layered Mountain Range
Photo of the Day: Himalayan High
Photo of the Day: Yellowstone National Park
Photo of the Day: Varanasi
Photo of the Day: Prayer Wheels – Bhutan
Photo of the Day: Bangkok Flowers
Join other Wanderlusters and help make this the most popular women's travel blog by subscribing via email or RSS
Photo credit: Antelope Canyon – Deacon Steve
Photo credit: Upper Antelope Canyon – Virtual Em