In the News
Austin Culture Map, June 2012
Got Wanderlust?
"Whitman, who has trekked the Himalayas in Nepal and ridden a motorcycle from Seattle to Panama, visited the Austin Backwoods outdoor store to share her experiences as a woman traveling alone for more than 20 years and author of Wanderlust and Lipstick: The Essential Guide for Women Traveling Solo."
MSNBC.com
What's in Your Travel Safety Kit?
"Beth Whitman, founder of the travel websiteWanderlust and Lipstick and WanderTours, likes the body bands for women offered by Dovetail Travel in Peace."

Forbes, March 2012
A Crash Course in Solo Travel for the Single Girl
"I rode a BMW motorcycle solo from Seattle to Panama. It was 7000 miles over nine weeks. While many people thought I would die, be kidnapped, raped, or thrown in jail, I knew that if I treated people well along the way, that they would treat me well in turn. The trip was fantastic and a very positive experience."
The New York Times, February 2012
Ingenuity Helps to Ease Traveling With Children
"Ms. Kain, who blogs on www.wanderlustandlipstick.com , has traveled with her daughter to more than a dozen countries from the Maldives toMyanmar."
CNNGo, February 2012
Momo Madness in the Himalayas
"Momos in Bhutan trend vegetarian. Beth Whitman, founder of Wanderlust and Lipstick, says momos in Bhutan are often filled with cheese. A spicy cheese sauce called ema datse is served on the side. Whitman spends much of her time in Bhutan and names Plums Café near the main traffic signal in Thimphu as one of her favorite places to sate a cheese momo craving."
Girls Getaway, November 15, 2011
Best Tour Companies for Women Travelers
"As one of the top women's only tour companies Wanderlust and Lipstick as a great reputation for delivering the kind of travel experiences women value most – a chance to visit world's most fascinating regions in a safe and supportive environment."
The Star, November 3, 2011

Surf Over to These Travel Sites
"Comprehensive and enjoyable site for women interested in solo, independent and group women's travel."
Travel Market Report, October 27, 2011

Women and Exotic Places: A Winning Combo
"A growing trend for women to seek out new and exotic destinations is feeding a profitable niche tour business for Beth Whitman, a woman with her own penchant for venturing to exotic and sometimes intimidating places."
Travel Market Report, September 26, 2011

'Killer Blogs' Take Passion, Persistence
"Every agency should have a blog, Whitman said, and blogging should be an element in your business and marketing plan."
National Geographic Intelligent Traveler, August 26, 2011

Making Cheap International Calls
"Think e-mails are the only inexpensive way to communicate when you're traveling abroad? Think again. Here are three ways to phone home without burning a hole in your pocket."
MSNBC, July 15, 2011

How to Avoid a Security Pat Down
"The more it seems like you have your act together, the less likely you'll stick out and potentially be pulled aside," said Beth Whitman, founder of WanderlustAndLipstick.com and the author of the Wanderlust and Lipstick guides for women travelers."
TripAdvisor, June 21, 2011

Travel Blogger Spotlight: Wanderlust and Lipstick
"Always carry a rubber door stop with you to slip under your hotel room door. Many hotel rooms outside of the U.S. don't have chain locks or deadbolts."
Cheapflights, July 15, 2011
Waiting to Board with Beth Whitman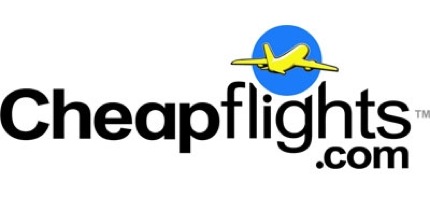 "It's not a trip for me unless I can get into the thick of a local market where the locals are cooking up food in street stalls and I have to navigate through tiny alleyways."
Go! Overseas, June, 2011
Top Travel Blogs for Women

"A digital gateway to the world of women's travel, written by women for women."
CNN, May 12, 2011
6 Common Solo Travel Questions Answered
"Bargaining over room rates is common and
accepted in most of the world," Whitman says. "Smaller, family-run hotels are more apt to give price breaks than chains or ritzy properties."
Frommer's, April 15, 2011

Travel Tips: How to Overcome the Language Barrier
"Author and tour leader Beth Whitman (www.wanderlustandlipstick.com) didn't speak Spanish before her solo motorcycle road trip from Seattle to Panama. What she did memorize: canny conversation to get herself through police checkpoints in Mexico and Central America."
Budget Travel, April 2011

6 Most Common Solo Travel Questions – Answered!
"Beth Whitman, author of Wanderlust and Lipstick: The Essential Guide for Women Traveling Solo, offers this simple tip: Go to a busy park, sit out on a bench with a map and phrasebook, and wait for a curious passerby to make the first move. "You'd be amazed how often this works for me," she says. "In faraway locations, especially, there are always friendly college students who want to practice English."
MSNBC.com, March 30, 2011

Disasters prompt world travelers to be prepared
"Beth Whitman, founder of Wanderlust and Lipstick, used to carry a water purifier only on her international trips. "Now I won't leave home without it even to a destination with drinkable tap water because I realize it would be perfect if water supplies were compromised," said Whitman."
USA Today, March 2011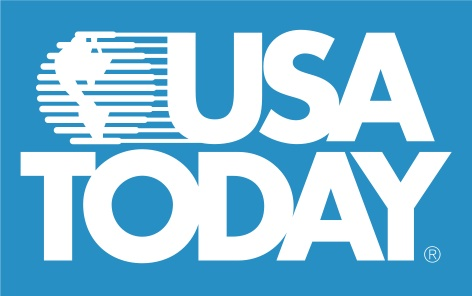 Best Travel Clothing for Women
"Women looking for a fancier choice for their feet shouldn't underestimate a pair of flats, insists Wanderlust and Lipstick. Fit in Clouds foldable slippers fit inside a small matching bag."
TravelPerch, February 27, 2011
Featured Traveler: Beth Whitman
"Her warmth and enthusiasm for travel and life makes her a popular go-to person for women's travel. Despite her busy travel and speaking schedule, she was kind enough to take some time to provide tips for TravelPerch."
Today Online, January 15, 2010

Going Solo
"Beth Whitman, author of Wanderlust And Lipstick: The Essential Guide For Women Travelling Solo recommends being comfortable by yourself for an extended period before making the trip – from watching a movie and having a meal alone to starting light conversations with strangers."
Amateur Traveler, January 19, 2011

Luggage Fees – Rookie Traveler Tax
"Shopping in another country can be part of the experience. I have a friend that takes this to the extreme. Beth Whitman of Wanderlust and Lipstick will travel to India with the clothes on her back and one change of clothes. The first thing she does when she arrives is buy new clothes."
MSNBC Travel, December 13, 2010

Globetrotters Share Favorite Destinations
"I can be gone for five weeks and get by with just one carry-on," says Beth Whitman, founder of www.wanderlustandlipstick.com, a travel website for women. "If I can't carry it on, I don't take it. I wear multiple layers of the heaviest items on the plane and pack the lightest stuff in the carry on."
Mint.com, December 15, 2010

Foodies on the Road
"Happy hour (or its deal equivalent) happens in plenty of countries, says Beth Whitman, the editor of Wanderlust and Lipstick. Be on the lookout for specials ranging from discount drinks to buy-one-get-one-free meals in exchange for venturing out in the early evening."
AOL Travel, December 8, 2010

Tribal Tourism – Ethical or Exploitative?
"Whitman plans to offer reading recommendations to participants so they can study up on Papua New Guinea prior to the tour. "I really want them to know what they are getting into in advance, " says Whitman. "It's not the safest place to visit."
Matador Network, December 6, 2010

What's in Your Backpack Beth Whitman?
"I believe that all I really need for a trip is my passport, flight confirmation number, and access to some cash. But, of course, there are a number of items that make my travels more fun, interesting and comfortable. Here are some of my favorites…"
USA Today, November 2010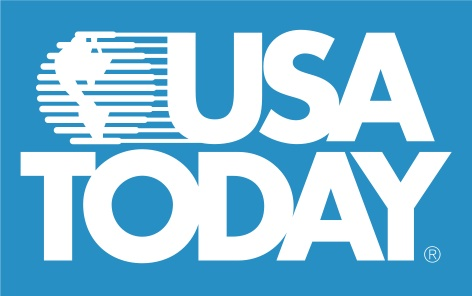 Travel Tips
"In her book, "Wanderlust and Lipstick: The Essential Guide for Women Traveling Solo," Beth Whitman comments that although you might need to spend a good chunk of the day working off the calories from the meals served aboard a cruise, you will feel less self-conscious eating by yourself."
Amateur Traveler , October 16, 2010

Travel to Papua New Guinea podcast
"Beth was attracted to this remote country that produced more languages than any other country because of people separated by its rugged terrain. She tells us about the wonder, beauty and yes danger of Papua New Guinea."
TripWolf, October 14, 2010

Fearless, Female, Frequent Flyer
"Intrepid, enterprising, and constantly wandering the globe since her first trip abroad over 20 years ago, Seattle resident Beth Whitman juggles as many titles as she does suitcases."
Seattle Times, October 13, 2010

Traveling alone: tips for those who crave company
"There are times when you just need to get away, to recuperate. And then there are times when you want to be with a group," she said. "If you just had a breakup, you don't want to run off to Paris because everyone is kissing."
Heather on Her Travels, October 3, 2010
Papua New Guinea interview with Beth  Whitman podcast
"Beth talks about the sing sing at the annual Mount Hagen show where different tribes from all over the highlands gather to sing and dance, dressed in their colourful traditional costumes with painted faces, grass skirts and head-dresses made of shells and feathers."
CNN.com, September 10, 2010

Women find world, selves with solo travel
"There's an element of feeling self-sufficient when you're on your own and things happen — you never have a perfect trip — and when something goes sideways there's an empowerment to feeling like, 'Wow, I just got myself through that,'" said Beth Whitman, author of "Wanderlust and Lipstick: The Essential Guide for Women Traveling Solo."
Brand X Daily, August 31, 2010

Nine Vacations for Solo Travelers
"In a city, people don't have the time and interest in meeting strangers," Whitman said. "In a small village, people are going to come to you because you're going to stand out and be interesting. The pace of life is slower."
Walked and Walked, August 5, 2010


Digital Postcard: Punakha Dzong
"Punakha dzong is easily the most beautiful of all the dzongs in Bhutan and has a storied history to boot."
LA Times, August 1, 2010
10 Vacations for Solo Travelers

"The key is to know yourself," said Beth Whitman, author of a guide for women traveling alone and founder of Wanderlustandlipstick.com, a website devoted to advice and tours for women on the go. "There are times when you just need to get away, to recuperate. And then there are times when you want to be with a group."
LA Times, August 1, 2010
How to avoid single supplement charges

"Finding a travel buddy is another way to beat the single supplement. Whitman suggests that you first ask a friend to join you on a trip, whether it's a cruise, bike tour, organized trek or some other adventure. "Friends you've traveled with before (and whose company you enjoy) are ideal, but don't forget about their friends," she says."
Shape Magazine, August 2010
How to Really Relax on Vacation

"The best way to ward off a post-flight zombie-like state is to sleep on the plane, says Beth Whitman, founder of Wanderlust and Lipstick, a guidebook series, website and tour company for women travelers. When she travels across time zones, Whitman takes valerian root, an herb that acts as a mild sleep aid."
Tours4Fun, July 12, 2010
Crush on Wanderlust and Lipstick

"Wanderlust and Lipstick is stocked with spellbinding travel stories from all over the globe from an adventurous and ever-increasing group of WanderBloggers, travel tips from experienced globetrotters, useful travel gear, and breathtaking photos in WanderGallery that will definitely rekindle your wanderlust."
Wandering Educators, July 5, 2010

Q&A about Bhutan Trek
"Says Whitman of this adventure, "We applied for permits to Merak and Sakten in 2009 and have been hoping the government would allow us entry. Now it appears that we really will be among the first to get a glimpse of this remote area."
Yahoo! Travel
, June 2010
The Best Places You've Never Heard Of
In 2008, while researching her second book, Wanderlust and Lipstick: For Women Traveling to India, Whitman happened upon the seaside town of Varkala, located at India's southwestern tip in the state of Kerala. She was greeted by palm trees and cafés perched on cinnamon-red laterite cliffs overlooking the turquoise-colored Arabian Sea.
Smarter Travel, June 22, 2010
Five Ways to Avoid Theft on Vacation

"A person should pack light so that they aren't bogged down with having to carry a bunch of items with them," says Beth Whitman, founder of Wanderlust and Lipstick, a guidebook series and website for women travelers.
Travel Insurance, June 22, 2010

WaL voted top travel blog!
"These travelers leave their lives and sense of security behind in exchange for a life of freedom on the road."
Budget Travel, June 15, 2010
Lessons Learned the Hard Way

"I drink the tap water in India after purifying it with the SteriPen. I did this for two monthlong trips and never got sick." —Beth Whitman
Budget Travel, June 4, 2010
Varkala, India

"In the early mornings, the beach is a spiritual haven, with yoga sessions taking place on the sand.
You can bring your mat right down and join a class for about $5, Whitman says."
Student Stuff, June 4, 2010
Safety Tips
"Beth Whitman has been traveling around the world for over 22 years…She also leads women-only tours to Bhutan, Vietnam, Cambodia, and India (where I met her). If anyone knows how to travel safely, she does."
Vagabonding, June 2010
Q&A with Rolf Potts

"I started traveling about 23 years ago when I was in college. My first big trip was when I took a semester off from school, hopped in a Pontiac Fiero sports car (that I borrowed from my brother) and drove from New Jersey to California and back."
Transitions Abroad, June 2010
Weight Weight Don't Tell Me: Overcoming Language Barriers Abroad

"What's the worse that can happen? You might get rescued by a swarm of students who want to practice their English. You can then take the time to explain to them the nuances of English and the etiquette of not noticing a woman's weight."
Vacation Gals, April 30, 2010
Best Summer Travel Destinations (with WanderMom)

"Michelle Duffy knows a thing or two about Ireland, having grown up there. Wandermom considers Ireland a best summer family travel destination, as children are warmly welcomed everywhere (including the famous pubs, but only until 6:00 PM)."
CreditCards.com, April 8, 2010
Advice on Carrying Money While Traveling

"Beth Whitman, a Seattle, Wash.-based travel expert and author of several travel guides for women, says it's too soon to write off traverlers checks. "It's really too early to tell what the preferred payment method will be in 2018. We could be using chips in the back of our hands for all we know now," says Whitman."
Travel Blog Sites, April 1, 2010
Travels with a Purpose (best blog!)

"Her sub-blog of Wanderlust and Lipstick, Travel with a Purpose is a space for Angela to help people make better travel choices. It's an on-going discussion of the things we can do as thoughtful members of the travel community to tread a little lighter."

Self, April 2010

Go solo!
"To feel at ease, think location: 'Look for sidewalk cafés where you can people-watch from behind a book, or snag a seat at a bar where you're likely to meet other singles,' says Beth Whitman, author of three Wanderlust and Lipstick guides (Dispatch Travels)."
CyberPress Canada, February 2, 2010
Listed as top Solo Travel Site
"On y trouve trucs et conseils, ainsi que des récits de voyages et des blogues écrits par des femmes qui ont vu le monde, parfois seules, ou avec leurs enfants."
Transitions Abroad, February 2010
Living as a Freelance Writer in a Shifting Economy

"The good news is that the increased reliability of technology throughout the world means that an individual can easily work in Buenos Aires, Paris, or Prague while their client sits in an office in New York. All one needs is a laptop and a Wifi connection at the local café."
Transitions Abroad, February 2010
Touring Bhutan with Women
"But having female guides on our tour provided us with the opportunity to discover a
different perspective of the country. While the local newspaper, the Kuensel, is filled with stories of politics, religious festivals, and the effects of weather on the crops, it usually lacks a female point of view. Specifically, there is little information about the hardships and determination that permeates a culture of women responsible for raising their family and overseeing their home and farm."
Girl's Getaway, January 15, 2010
Q&A about WaL Tours
"My philosophy (in travel and life) is that people treat you the way that you treat them. I knew that if I smiled and was nice to people along the way, it would be reciprocated – and it was. It was a great lesson for me and one that I hope I convey adequately in my books and website and also on my tours."
World Hum, December 28, 2009
Names Travel Bloggers Travelers of the Year

"In 2009, travel bloggers gave back as never before. Passports with Purpose founders (and travel bloggers) Beth Whitman, Michelle Duffy, Mandel and Dubrow, who raised roughly $7,500 for Heifer International last year, this year generated more then $26,000 in donations for the construction of a school in Cambodia."
Women's Adventure Magazine, December 15, 2009
Recommending WaL Tours!

"Whether you prefer snapping pictures in Bhutan, cooking noodles in Southeast Asia, or creating a custom Indian adventure, Wanderlust and Lipstick's owner and founder, Beth Whitman, has the trip for you. A seasoned traveler, writer, publisher, and all-around adventurer, she has devised a menu of delicious experiences for anyone with a travel budget."
Real Simple, Dec 2009

Holiday Travel Essentials Checklist
"Beth Whitman, author of Wanderlust and Lipstick: The Essential Guide for Women Traveling Solo, offers her sanity-maintaining must-haves for holiday travelers."
Women on Wanderlust, October 21, 2009
Beth in India for Diwali
" Exactly one winter ago two friends visited the Taj, and while they were admiring its splendour they agreed upon the need to bring the beauty of this incredible sight to women all over the world. Beth and me, continents apart but committed to sharing our passion for travel with other women, decided to work towards making all women travel a reality."
Matador Travel, Oct 5, 2009

10 Publications for the Young and Restless
"A publication for lady writers only, Wanderlust and Lipstick has a light-hearted, fun approach to travel writing. Beth Whitman, with more than 22 years of travel experience, is always looking for new stories from the road."
Digital City, Sept 4, 2009

Are More Women Traveling Solo Due to the Economy?
"Arguably one of the best outlets is that of author and world traveler Beth Whitman, who has penned books under her Wanderlust and Lipstick brand, geared for female solo travelers. It's the perfect companion for when you're on the road alone… and enjoying it."
Indie Travel Podcast, Aug 28, 2009

Travel in Bhutan and India with Beth Whitman
"Beth talks about the country's beauty, peace and culture. She tries to dig below the surface and give us a taste of travelling there."
MSNBC.com Travel, Aug 27, 2009

Keeping Your Circadian Rhythm
"World traveler Beth Whitman, of Wanderlust and Lipstick, is an advocate of valerian root tablets, a natural sleep aid. "A couple of these will make me drowsy enough that I can fall asleep on the plane or at my destination if it's night time. But they don't make me feel hungover like I might from a heavy dose of drugs."
More.com, Aug 2009

Your Airport Survival Guide
"People believe there is no way they pack everything for a week in just one bag, but they can!" Whitman says. You want to carry on your luggage whenever possible—which means squeezing it all in a 22" bag—to avoid even the chance of lost luggage."
The New York Times Frugal Traveler Blog, Jun 23, 2009
Q&A With Beth Whitman, a Woman's Perspective on Solo Travel
"Are there advantages to being a woman traveler? Absolutely! I think women are definitely more approachable … so local people are more likely to take us in, to have conversations…"
North Kitsap Herald, Jun 05, 2009
Answering wanderlust, even with kids
"New 'Wanderlust and Lipstick' guide gives the wisdom on traveling with wee ones…"
Today at MSNBC.com, Apr 01, 2009
Tips for female travelers
"A wealth of resources for women travelers, including travel blogs, photos, gear recommendations, tips and more; also offers a few select tours"
CNN.com, Apr 17, 2009
Tourists have to try to combat the 'ugly American'

"There are some ways to not be considered an "ugly American'" when traveling.
1) Research the area and its culture before you travel to your destination. Read guidebooks to learn about the region…"
Rediff India Abroad, Mar 25, 2009
A home away from home

"Travel writer Beth Whitman, author of For Women Travelling to India and the publisher of www.WanderlustAndLipstick.com says, "When you do a homestay, you have the opportunity to see how the locals live."…"
Fodor's Travel News, Feb 23, 2009
4 Essential Tips for Vacationing with the Grandparents
"Michele Duffy, author of Wanderlust and Lipstick: Traveling With Kids, has taken successful multi-generation trips to Portugal, Cyprus and Italy. She's a big believer in not trying to pile everyone into one big house…"
Examiner.com, Dec 3, 2008
Why You Should Still Travel to India
"In the light of the Mumbai attacks, Whitman gives 4 Reasons Why You Should Still Travel to India: 1) India is a huge, sprawling country. The chances that something will happen to you are miniscule. Imagine canceling your trip to Italy because there was a bombing in Ireland. You wouldn't even consider it…"
Girfriendology.com
TOP TEN – Women's Travel Sites to Watch

"3. Wanderlust and Lipstick – Want to get away and travel on your own? Need some girlfriend advice? Meet Beth Whitman, of Wanderlust and Lipstick. She's the women's solo travel expert as well as an author, Girlfriendology Podcast guest and great traveling girlfriend!"
CNN.com, Oct 29, 2008
Going it alone: Avoiding single supplements
""The person who makes the best impression will definitely stand out in the operator's mind and could receive a single room if it becomes available," says Beth Whitman, author of "Wanderlust and Lipstick: The Essential Guide for Women Traveling Solo."…"
BlogHer, Oct 10, 2008
Travels in India: Q&A with Author Beth Whitman
"What do you think it is about India that gets under your skin so? I think that India gets under a person's skin because it is the extreme of everything. It's beautiful, it's filthy. The people are extremely wealthy and extremely poor… Everyone and everything seems to collide, yet live in (relative) harmony. It's hard to be confronted with all of this and not be impacted by it."
HotelClub Travel Blog, Oct 20, 2008
6 Great Tips for Women Traveling to India
"Traveling Colorful India 1) Dress conservatively. Despite the fact that Bollywood stars wear skimpy, skin-bearing, shimmering clothes, India is a socially conservative country. Local women, who usually dress in saris or salwar kameez outfits, generally don't bare their shoulders or knees…"
Women on the road
Beth Whitman: Wanderlust and Lipstick

" What is it that fascinates you about solo travel? I wouldn't say that I'm necessarily "fascinated" by solo travel but I do really enjoy it. Traveling on my own gives me the chance to meet lots of people and find strengths in myself that I didn't realize I had."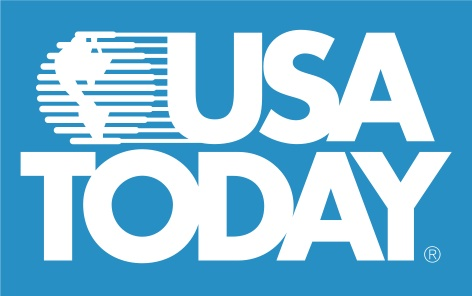 USA Today, Jul 18, 2008
Pittsburgh forges ahead
" Witness the reaction of first-time visitor Beth Whitman…She peers through the window at a dense cluster of classic and contemporary high-rises cradled in a lush river valley. Broad waterways hug the sharp angles of the city's urban heart, known as the Golden Triangle. "Pittsburgh's pretty," she announces. "Too bad it has such a bad image."…"
MSN Smart Spending, Jul 10, 2008
Extreme travel: How to go light and low budget
"Tips from other travelers: Beth Whitman, Seattle Post-Intelligencer blogger, author of "Wanderlust and Lipstick" and owner of the Web site by the same name, swears by compression sacks and a rolling backpack within carry-on parameters, which can help eliminate the need for checked baggage altogether…"
GoNomad.com
Wanderlust and Lipstick: The Skinny on Traveling Solo
" Wanderlust and Lipstick is an interesting travel guide for women traveling solo. Beth Whitman writes an informative guideline from women's hygiene to staying safe to packing to maintaining good health…"