Wanderlust and Lipstick Newsletter – July 2008
Happy summer, Wanderluster!
I've just returned from:
Los Angeles, the Bay Area and Pittsburgh (surprisingly lovely).
I'm going to:
The Oregon Coast (by motorcycle) to visit friends in August; Salt Lake City for the Outdoor Retailer Show in August; and Walla Walla (by motorcycle) to visit a friend.
Thanks to all the Wanderlusters who turned up at my workshops in the Bay Area. It was a pleasure to meet you all!
BHUTAN SPOTS ARE STARTING TO FILL! I'll be leading another small group to Bhutan in April '09. This will be a women-only tour and will include some very special opportunities to meet the beautiful Bhutanese people. We'll take a cooking class, visit a nunnery and donate books to school children. If you missed your chance to join our April '08 trip (it sold out within months), here's your chance to see one of the world's emerging travel destinations. See more details.
For a visual journey of Bhutan, visit my WanderGallery.
________________________________________
June Contest Winners
Thanks to all the green Wanderlusters who sent in their eco-friendly travel tips for the June contest. I received a number of great responses and based the winner on originality and overall positive impact on the environment. The winner is Anna who carries a plastic stopper to use in sinks to help save on water!
Congratulations, Anna! You're the winner of (appropriately) a SteriPEN Traveler.
Last month's contest winner for sharing the love by forwarding the Wanderlust and Lipstick newsletter to the most people was Gina. Way to go, girl. You win a subscription to travelgirl Magazine!
________________________________________
World Eats

This month I'm beginning a new feature – an ethnic recipe brought to you by Myscha, our World Eats and Readers' Treats blogger.
Grab a cerveza and check out her guacamole. With just a half dozen ingredients, you can make this easy recipe…
________________________________________
Traveling to India?
My India manuscript is finally at the printer's. This means it will be just a short time before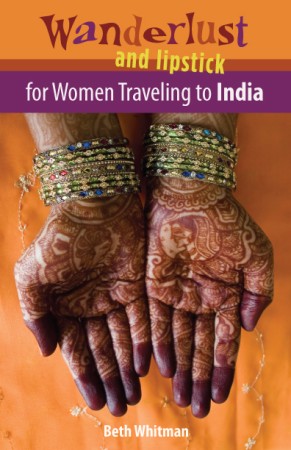 boxes of books get delivered to my lovely home and I start shipping them out to YOU!
Wanderlust and Lipstick: For Women Traveling to India is the only comprehensive resource for traveling to India that is geared specifically for women.
At last, you WanderGals will have your very own guide addressing the joys and difficulties of traveling in India.
If you're considering a trip to the subcontinent or know someone who is, now's your time to get in on the savings!
Pre-order your copy today for just $14.95 (save $2) and be among the first to receive a signed copy of this unique guide.
________________________________________
Share the Wanderlust Love… Win a Pair of Tevas

Though she's not the record holder (that goes to Laura with 18 forwards), Gina was our winner last month for forwarding this newsletter to the most people. Thanks, Gina! You win a subscription to travelgirl Magazine.
This month, you can win a pair of sandals from Teva (that's my Teva-clad feet at Tiger's Nest in Bhutan!)
Simply forward this email to all of your travel loving friends. The person who forwards this to the most people in July will win a new pair of sandals for summer. How easy is that?! (Please note that you must use the link here in order for me to track the forwards.)
Not only will sharing the love give you a chance to win, but you'll be doing your friends a favor by letting them in on the hip tips, information and fun in each Wanderlust and Lipstick newsletter!
Go Teva! Go Teva! Go Teva! Go Teva! Go Teva!
________________________________________
Wander Recommendations
On the Bookshelf
The Open Road by Pico Iyer

I saw Pico speak in Seattle a couple of months ago and was impressed with his insights and authenticity. After reading this book, which includes a well-rounded look at the Dalai Lama, Tibet and the Tibetan community-in-exile, it solidified my respect for not only Pico Iyer but the Dalai Lama as well. Much like His Holiness, Pico takes complicated subject matter and makes it understandable for the masses.
In the iPod
Na Afriki by Dobet Gnahore


Dobet's voice is as smooth as the wind. So much so that I was actually lulled into thinking that she was singing in English. She's accompanied by complicated African rhythms and a chorus of singers that perfectly complement her. This is the second album from Dobet who is from the Ivory Coast and is often compared to Angelique Kidjo. Fortunately for me, she'll be in Seattle next week!
In the DVD Player
The Rage Inside Placid Lake

This is yet another flick I discovered from the Film Movement and is a total hoot. Although it follows the trials and tribulations of a teenager attempting to find himself, the story is just as true for us adults as for this young lad.
WanderGear Review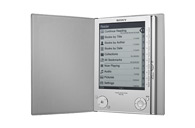 I just finished reading my first book on the
Sony Reader Digital Book
. I get giddy every time I think about how much room (and weight) I'm going to save by carrying this little item rather than loading my carry-on bag with a few books. It holds up to 160 books and really is as easy to read as the paper version.
Read more…
________________________________________
Traveling with Kids
Leslie and Michelle are now in the process of editing Wanderlust and Lipstick: Traveling with Children.
From the response I've seen, I know you moms are excited about this one!
The book is going to be an awesome addition to the Wanderlust and Lipstick series and will definitely inspire you gals to travel now that you have kids!
________________________________________
Wanderlust in the News
Jerry from Gadling posted an in-depth interview with me recently. He even called me the Wonder Woman of the travel business
Thanks, Jerry!
WanderBlogger, Debby, also received some nice press from TravelBlogs. In the article she talks about travel to the Baltics, solo travel and her upcoming trips.
________________________________________
WanderGear from CafePress

Hey, Wanderlusters! Ya gotta check out the new t-shirt design that is now available at Cafe Press. This free-wheeling biker chick (you don't have to be one to appreciate her) is a design from Elizabeth Haidle and is featured in The Essential Guide for Women Traveling Solo. It can now be yours…
Wanderlusters across the country have been ordering products from the Wanderlust and Lipstick shop at Café Press! Be an insider and join others by treating yourself to a fun and funky Wanderlust shirt, messenger bag or coffee mug.
P.S. – I just got my T in the mail and it's truly awesome!
Be a Wanderluster!
________________________________________

More WanderBloggers
Please welcome
Lisa and Cheryl
who are currently traveling around the world! Find out what happens when you sell all of your possessions and hit the road to create a blog,
What Boundaries
.
Want to blog for Wanderlust and Lipstick? Please contact me (Beth) for more info.
________________________________________
Got Wanderlust?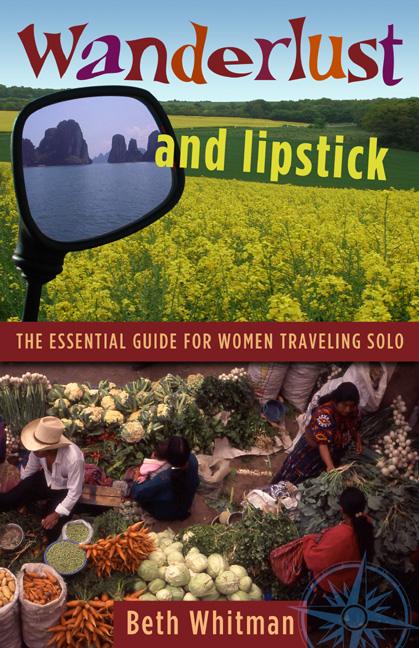 Do you or someone you know have "the bug"? Gotta get out and travel?
Don't wait another moment to pick up a signed copy of Wanderlust and Lipstick!
That's right. Order directly through my website and I'll personally inscribe a copy to encourage your (or your friend's) travel dreams.
Each signed copy of Wanderlust and Lipstick is just $15.95 (save two bucks!) with free shipping.
Read reviews for Wanderlust and Lipstick!
Get Inspired!
________________________________________
Connect with Beth

Email me – beth at WanderlustAndLipstick dot com
Friend me on Stumbleupon, Digg and Reddit
Find me on Facebook
Follow me on Twitter
Connect with me on LinkedIn
See my photos on Flickr
Comment on my blogs
Contact me through my website
Travel Well!
Beth