Wanderlust and Lipstick Newsletter – January, 2012
Happy 2012, Wanderluster!
Get your bags packed and ring in the new year right by planning your 2012 travel now
We've got room on the Vietnam and Cambodia and Bhutan Buddhism tours, both departing in March. Why wait?
In addition to this year's tours, my travels take me to Salt Lake City for the Outdoor Retailer Show in January and I will be speaking at the NY Times Travel Show in March and at Travel Bloggers Unite in Umbria, Italy in April (somebody's gotta do it, ya know?).
A big THANK YOU to all of our readers who contributed to making this year's Passports with Purpose fundraiser such a huge success. We surpassed our goal, bringing in nearly $90,000 to build 2 libraries in Zambia. $10 at a time goes a looooong way!
The WanderWomen Write Travel Writing Contest received its final submissions on December 31 and our editor and judges will be pouring over these in the next month to choose winners. Grand Prize is a 7-day luxury stay for 2 to Secrets Huatulco Resort & Spa in Mexico (value $3,800)! Category winners will receive a Briggs & Riley 22″ Explore Upright bag (value $290). Good luck!
Women have been asking for tours to destinations in the U.S. and we're listening. In addition to the Santa Fe Culinary Tour in June, we've added a slightly more adventurous trip in September – rafting down the Rogue River in Oregon! Suitable for beginners and experienced kayakers, this is going to be a trip to remember!
__________________________________________________
Join Team Wanderlust
We're Hiring!
While we've filled the Admin Assistant position, we're still on the lookout for that perfect someone to handle sales as well as brand development for WanderTours. See more information.
Please send resume and information as outlined in that blog post

__________________________________________________
__________________________________________________
***WanderTours***
Read Testimonials from previous participants. See tour videos and Beth's photo galleries of Bhutan, India, Vietnam & Cambodia, Papua New Guinea, Santa Fe and River Rafting.
VIETNAM AND CAMBODIA TOUR (women-only) March 8 – 24, 2012 HALF FULL!
Back by popular demand is the Vietnam and Cambodia cultural tour with a few new stops! The 2012 tour includes a visit to Phnom Penh, a ride down the Mekong River from Cambodia to Vietnam, a visit to the Sapa region of North Vietnam AND an overnight on a houseboat in Ha Long Bay. You're gonna love this tour! See the full itinerary.
BHUTAN BUDDHISM TOUR (women-only) March 27 – April 7, 2012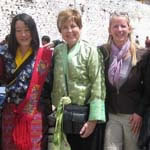 Whether you're a practicing Buddhist or you simple want to know more about how the Bhutanese practice, this tour will be a wonderful way to tap into the very spiritual and mystical side of the Kingdom. Meditate with a monk, take a yoga class and hear a lecture given by a Buddhist scholar. You can't help but feel the power of Buddhism in this Himalayan country and this tour will help you understand the basis for their beliefs! See the full itinerary.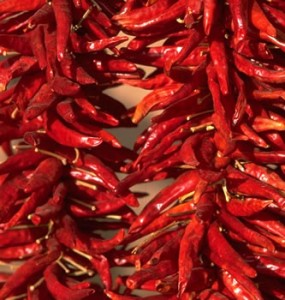 SANTA FE CULINARY TOUR (women-only) June 20 – 24, 2012 
Yes! We're bringing back the culinary extravaganza to Santa Fe. We've expanded this mini-tour by one day and added more culinary-focused experiences including a wine-tasting, a 4-stop chocolate trail and a farm visit. Scheduled for the summer for those who can't break away other times of the year. See the full itinerary.

PAPUA NEW GUINEA MT. HAGEN SHOW CULTURAL TOUR (co-ed) August 4 – 17, 2012 This incredibly unique journey to Papua New Guinea features the Mt. Hagen singsing, a tribal celebration like none other. The tour also includes a journey through the waterways of the fantastic Sepik River AND a trip to the Tari region, home to the famed Huli Wigman! Truly a once in a lifetime experience. See the full itinerary.
PAPUA NEW GUINEA GOROKA SHOW CULTURAL TOUR (co-ed) September 9 – 21, 2012 The Goroka Show Cultural Tour features 2 days at this famed singsing in the Highlands that attracts nearly 75 tribes from around the country. In addition to this magical festival, you'll have a chance to float along the Sepik River in the north and enjoy the natural beauty and birdlife of the mountains in the Mt. Hagen region. See the full itinerary.
NOTE: The 2011 Papua New Guinea tour sold out – don't delay in sending a deposit to secure your spot!
ROGUE RIVER RAFTING TRIP (women only) September 9 – 12, 2012 JUST ANNOUNCED!
Whether you are a beginner or an experienced rafter, the generally moderate whitewater of the
beautiful Rogue River in Oregon is ideal and might just be the perfect rafting trip. Rapids such as Blossom Bar and Rainie Falls are sure to inspire a generous dose of adrenaline. Expect sightings of abundant wildlife on the way and be serenaded by boisterous crickets and the rush of the passing river while you camp along the sandy beaches at night. See the full itinerary.
MYANMAR (BURMA) CULTURE AND PAGODA TOUR (women-only)
October 29 – November 9, 2012 ALREADY HALF FULL! 
Burma seems to be all the rage these days. Get in on this trip just as the country is opening up to the outside world and slowly but surely changing its reputation. This 12 day adventure includes Burma's highlights – the pagodoas of Bagan, the magic and artistry of Mandalay and the peaceful and tribal-filled region of Inle Lake. Four spots filled within an hour of this trip being announced. It will sell out – don't miss your chance. See the full itinerary.
__________________________________________________
WanderWomen Write Travel Writing Contest
Winners of the WanderWomen Write Travel Writing Contest will be announced by mid-February. The Grand Prize is a luxury stay for 2 to Secrets Huatulco Resort & Spa in Mexico. 4 category winners will receive a Briggs & Riley 22″ Explore Upright bag! Good luck gals!
__________________________________________________
**January Contest**
Win a SteriPEN Freedom!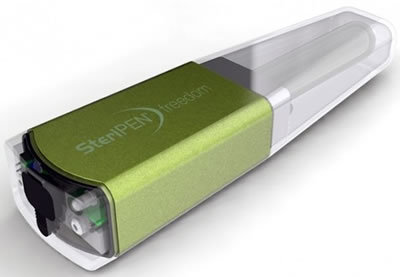 Don't buy another bottled water while you're traveling. Instead, use the SteriPEN Freedom to purify tap water!
All new newsletter subscribers during the month of January AND all new RSS subscribers (add your email to this page) will be entered to win a SteriPEN Freedom. You'll have two chances to win this month! Value is $120!
__________________________________________________
Wander Recommendations
On the Bookshelf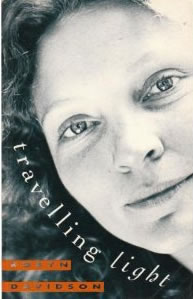 Travelling Light by Robyn Davidson
From my very favorite author, this is a compilation of short stories from this Aussie travel writer. It includes tales of her adventures crossing the Australian desert with camels and observations about the plight of the country's Aboriginals.

In the iPod
127 Hours – The Soundtrack

I was impressed with this film and all the more so because of the soundtrack. Whoda thunk that 127 hours could be compressed into 90 minutes and be so dramatically conveyed? The soundtrack was composed/compiled by A.R. Rahman – known best in the West for his work on Slumdog Millionaire.
In the DVD Player

Senna with Ayrton Senna
Yup – a Formula One documentary. Trust me, you don't have to be a racing fan to enjoy this amazing look at Brazil's heroic driver. The footage dates back to his early days as a go-cart driver and includes video of races from around the world (you even get to see Carnival in Rio). I'm not an F1 fan but couldn't stop watching.
WanderGear Review
Krimson Klover Sweaters

Krimson Klover has a new fan in me. These beautiful sweaters are knit from uber-soft Merino wool and include a wide range of styles (and products) that are sure to keep you warm this winter. It might be difficult to resist treating yourself to a post-holiday gift for yourself! Read more…
__________________________________________________
Got Wanderlust?
Need something to inspire your travel dreams?
The 2nd edition of Wanderlust and Lipstick: The Essential Guide for Women Traveling Solo is the definitive resource for all women travelers. Packed with anecdotes, expert advice and tips from more than 45 women travelers,
Wanderlust and Lipstick: Traveling with Kids is the practical guide for traveling with children. Learn how to turn possible roadblocks into opportunities for stretching your family's travel wings.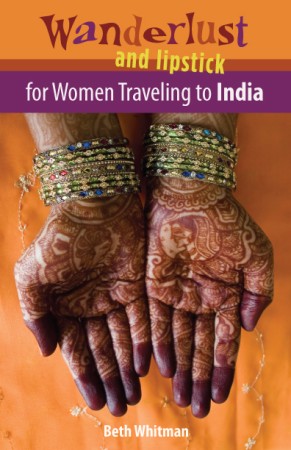 India is a magical destination that awaits you. Discover the joys and challenges of the subcontinent in Wanderlust and Lipstick: For Women Traveling to India and start planning the journey you've been dreaming about. 
All books are guaranteed to INSPIRE!
__________________________________________________
Upcoming Wanderlust and Lipstick Events
January 26, 2012                              March 3, 2012
Young Professionals                          New York Times Travel Show
International Network                          Jacob Javits Center
Liberty Bar, Seattle                            New York City           
April 21, 2012
Travel Bloggers Unite
Umbria, Italy

See Beth's calendar for details.

__________________________________________________
Wanderlust in the News
In case you missed these mentions, interviews and reviews:
__________________________________________________
Parting Words
From Freya Stark… "To awaken alone in a strange town is one of the pleasantest sensations in the world."
Until next month…
Travel Well!
Beth
Archives
December 2011
November, 2011
October, 2011
September, 2011
August, 2011
July, 2011
June, 2011
May, 2011
April, 2011
March, 2011
February, 2011
January, 2011