Wanderlust and Lipstick Newsletter – April 2012
Hello Wanderluster!
Greetings from Bhutan! Even on this, my 7th trip to the Land of the Thunder
Dragon, I'm as captivated as ever by the snow-capped mountain ranges, the gentle, smiling people and the eye candy of impossibly tall pines, gigantic blooming magnolias and high elevation rhododendrons. I'm as touched as ever and wonder how I can possibly return to "the real world" after such a pure journey.
Alas, I must. But that isn't so bad because shortly after I'm back, I'm off to Italy for
Travel Bloggers Unite
in
Umbria
and some touring of Venice, Florence and Rome. In May I've got a mystery trip planned for which the details haven't yet been released but I'll let you know next month

SPECIAL! Mother's Day
is around the corner and to celebrate, we're offering copies of all
Wanderlust and Lipstick guides for just $10
. This offer is good through May 7, 2012. Gift it for your favorite mom or take advantage of the offer yourself!
In tour news…

Back by popular demand, the women-only
South India Culture and Temple Tour
is scheduled for January 2013! Join a group of like-minded gals and experience the music, culture and food for which the region is famous.
This month's WanderTours Deal: Register for the Papua New Guinea Mt. Hagen Singsing tour by April 15th, receive a free copy of the book, The Last Men  (a $40 value)!
__________________________________________________
***WanderTours***
Read Testimonials from previous participants. See tour videos and Beth's photo galleries of Bhutan, India, Vietnam & Cambodia, Papua New Guinea, Santa Fe and River Rafting.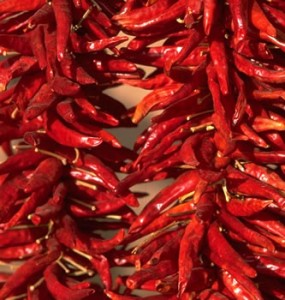 SANTA FE CULINARY TOUR (women-only) June 20 – 24, 2012 BOOK ONE OF THE LAST SPOTS!
Yes! We're bringing back the culinary extravaganza to Santa Fe. We've expanded this mini-tour by one day and added more culinary-focused experiences including a wine-tasting, a 4-stop chocolate trail and a farm visit. Scheduled for the summer for those who can't break away other times of the year. See the full itinerary.

PAPUA NEW GUINEA MT. HAGEN SHOW CULTURAL TOUR (co-ed) August 4 – 17, 2012 REGISTER BY APRIL 15 RECEIVE A FREE COPY OF THE LAST MEN
This incredibly unique journey to Papua New Guinea features the Mt. Hagen singsing, a tribal celebration like none other. The tour also includes a journey through the waterways of the fantastic Sepik River AND a trip to the Tari region, home to the famed Huli Wigman! Truly a once in a lifetime experience. See the full itinerary.
PAPUA NEW GUINEA GOROKA SHOW CULTURAL TOUR (co-ed) September 9 – 21, 2012 BOOK NOW – LIMITED AVAILABILITY ON IN-COUNTRY FLIGHTS
The Goroka Show Cultural Tour features 2 days at this famed singsing in the Highlands that attracts nearly 75 tribes from around the country. In addition to this magical festival, you'll have a chance to float along the Sepik River in the north and enjoy the natural beauty and birdlife of the mountains in the Mt. Hagen region. See the full itinerary.
NOTE: The 2011 Papua New Guinea tour sold out – don't delay in sending a deposit to secure your spot!
ROGUE RIVER RAFTING TRIP (women only) September 9 – 12, 2012
Whether you are a beginner or an experienced rafter, the generally moderate whitewater of the
beautiful Rogue River in Oregon is ideal and might just be the perfect rafting trip. Rapids such as Blossom Bar and Rainie Falls are sure to inspire a generous dose of adrenaline. Expect sightings of abundant wildlife on the way and be serenaded by boisterous crickets and the rush of the passing river while you camp along the sandy beaches at night. See the full itinerary.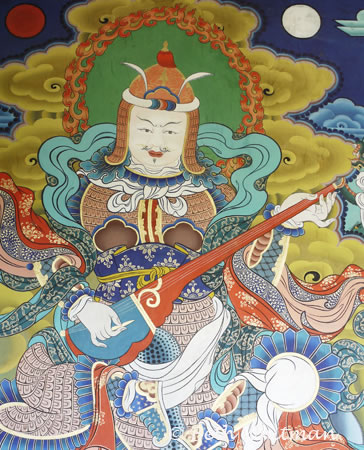 BHUTAN CULTURE AND FESTIVAL TOUR (women-only) October25 – November 5, 2012 JUST ANNOUNCED!
Experience the best of Bhutan's cultural highlights with light hiking in the pristine Himalayas, a cooking class and a hike to iconic Tiger's Nest in this 12-day women only tour. The trip is highlighted by a visit during the Jambay Lhakhang tsechu (festival) in Bumthang, a very special event that takes place in the courtyard of an ancient monastery in the region where Buddhism in Bhutan began. See the full itinerary.
BHUTAN CULTURE AND FESTIVAL TOUR (women-only)
October 25 – November 5, 2012
Experience the best of Bhutan's cultural highlights with light hiking in the pristine Himalayas, a cooking class and a hike to iconic Tiger's Nest in this 12-day women only tour. The trip is highlighted by a visit during the Jambay Lhakhang tsechu (festival) in Bumthang where a midnight dance takes place in the courtyard of an ancient monastery. See the full itinerary.
MYANMAR (BURMA) CULTURE AND PAGODA TOUR (women-only)
October 29 – November 9, 2012 SECURE ONE OF THE LAST SPOTS!
Burma seems to be all the rage these days. Get in on this trip just as the country is opening up to the outside world and slowly but surely changing its reputation. This 12 day adventure includes Burma's highlights – the pagodoas of Bagan, the magic and artistry of Mandalay and the peaceful and tribal-filled region of Inle Lake. Four spots filled within an hour of this trip being announced. It will sell out – don't miss your chance. See the full itinerary.
NORTH INDIA CULTURAL TOUR (women-only)

November 4 – 17, 2012 NEW ITINERARY!
Join us on this unique tour of Northern India – a destination we know well. Visit the Taj Mahal, be immersed in a Bollywood-like cultural extravaganza in Delhi, get to know the cuisine through an intimate cooking demonstration and enjoy spectacular Diwali festivities with a local family. This tour covers the best of the North including Delhi, Agra, Chambal and Rajasthan (with a Varanasi add-on). See the full itinerary.
SOUTH INDIA CULTURE AND TEMPLE TOUR (women-only)
January 27 – February 10, 2013 JUST ANNOUNCED! Journey through South India's spectacular temples, tea and spice plantations, pristine beaches and the waterways of Kerala. Take a yoga class, overnight on a houseboat, learn the secrets of South Indian cuisine in a cooking demonstration and experience the music, culture, and food for which South India is famous. See the full itinerary.
__________________________________________________
Like Us on Facebook!
__________________________________________________
**March Contest Winner**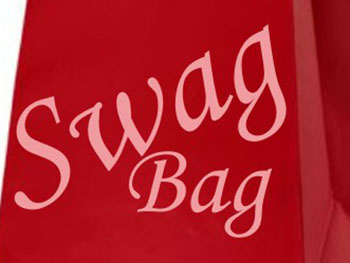 Congratulations to Noreen B. for being the winner of our March contest! Noreen is a new newsletter subscriber and was randomly chosen to win a Swag Bag of fantastic travel items valued at $100!
__________________________________________________
**New WanderBloggers**

Keely is an Atlanta-based
intellectual property attorney
,
poet
and
vagabond
. She lived in New York City for 17 years, then left to pursue her passions for Shelley, Byron, and the perfect chocolate martini. From
blacklight theater in Prague
to a
goth festival in Utrecht
, she is always in the heart of a new artistic adventure. Follow her
modern-day grand tour
as she ventures into the most enchanting corners of Europe and highlights the events and parties than will make any woman
feel like a duchess for a day
.
Alana Morgan – Gen Y Wanderer

After finishing college and working in the PR world for a bit, Alana set off in 2011 for an ongoing adventure with no plans to 'settle down' anytime soon. The 20-something Seattle-native is currently trying out the expat life in Chiang Mai, Thailand, traveling, teaching and tasting as much Thai food as she can while deciding on her next move. Alana has lived in London and traveled through the U.S., Western Europe, Southeast Asia and India always adding more locations to her list of places to go. As with countless other members of Generation Y, Alana is searching for what it is that makes her tick and believes traveling is one of the most important things a person can do to develop as an individual and member of the world community.
__________________________________________________
Wander Recommendations
On the Bookshelf
Saltwater Buddha by Jaimal Yogi 
After reading Kook (one man's quest to learn how to surf), I was drawn back to the water with this book that combines lessons in surfing, life and Buddhism. The author leads you through his journey as he attempts to master his board, all the while incorporating the basics of his spiritual venture into Buddhism and his attempts at having a happy and peaceful life. It's a delightful read with lessons we can all appreciate no matter your religious affiliation.  

In the iPod
Brazil Classics 1: Beleza Tropical compiled by David Byrne
I recently reconnected with this compilation when I was backing up some old CD's of mine. Compiled by David Byrne, this has a wide range of Brazilian hits that are, to me, some of the best songs of the region. I've never been to Rio but am dying to go and this is a good place for me to start channeling my energies that way!  

In the DVD Player
The Descendants
with George Clooney
While this movie wasn't what I had expected (no, I didn't read reviews in advance), I did really enjoy it after I gave in to the fact that it was going to be a heart breaker. I loved it for how it represented Hawaii – Oahu and Kauai in particular. I've become a sucker for the islands and it just made me long to be there even more (especially during a Seattle winter).  


WanderGear Review
Lipault 20″ Wheeled Duffel Carry-on
Lipault surprised me with this bag as they have done several awesome things to make this my favorite weekender. Not only does it come in 7 colors, but it folds down to about 1/3 its width, is made of sturdy heavy nylon twill and has several other features that make it super easy to handle.
Read more…
__________________________________________________
WanderFood Find
Small home-baked muffins give your day a little sweetness, and they work for either breakfast or snacks. These are great to pack on long trips, or, if you're not about to hit the road, are an excellent treat to enjoy at home in your own cozy bed!
Carolyn shares her mom's simple recipe for muffins (which happens to be one of her favorites). Check it and other recipes out on her WanderFood blog.
__________________________________________________
Upcoming Wanderlust and Lipstick Events

April 21, 2012                                         May 5, 2012
Travel Bloggers Unite                          Burma at 10:00 am
Umbria, Italy                                           Papua New Guinea at 1:00 pm
The Savvy Traveler, Edmonds
May 16 & 17, 2012
Women's Safety Tips
Backwoods Equipment in Texas
Sponsored by Briggs & Riley

See Beth's calendar for details.
_____________________________
Got Wanderlust?
See links above for $10 Mother's Day Special!
The 2nd edition of Wanderlust and Lipstick: The Essential Guide for Women Traveling Solo is the definitive resource for all women travelers. Packed with anecdotes, expert advice and tips from more than 45 women travelers,
Wanderlust and Lipstick: Traveling with Kids is the practical guide for traveling with children. Learn how to turn possible roadblocks into opportunities for stretching your family's travel wings.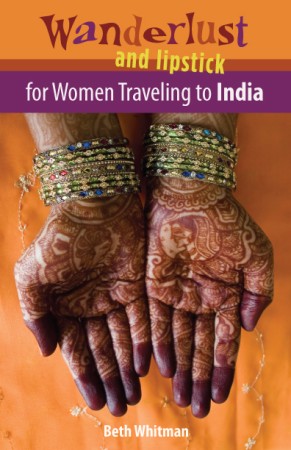 India is a magical destination that awaits you. Discover the joys and challenges of the subcontinent in Wanderlust and Lipstick: For Women Traveling to India and start planning the journey you've been dreaming about.
__________________________________________________
Parting Words
From Emma Albani… "I had always loved beautiful and artistic things, though before leaving America I had very little chance of seeing any."
Until next month,
Travel Well!
Beth
Archives
March 2012
February 2012
January 2012
December 2011
November, 2011
October, 2011
September, 2011
August, 2011
July, 2011
June, 2011
May, 2011
April, 2011