Life's Short… Dessert in Italy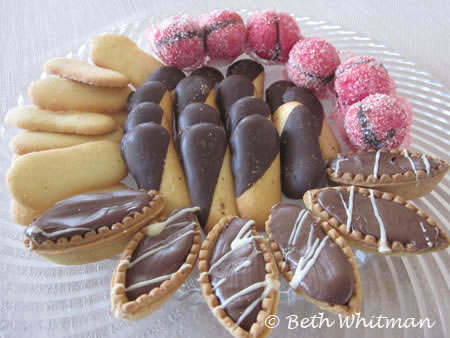 Europeans have this amazing way of getting you hopped up on coffee and sugar – and nowhere is it more prevalent than in Italy where the coffee is fantastico and the sweets, well, don't those cookies just make your teeth hurt looking at them?
You can't even imagine how delicious those little chocolate boats were.
People. Please travel. If only to experience things like this once in your life. It's worth the plane ticket!
Travel Well,
Beth
Related links:
Assisi, Italy ~ Photo of the Day

6 comments