Games for the Road ~ WanderGear Wednesday
I've learned that bringing a couple of games with me while I'm traveling can serve several purposes. When Jon and I are traveling, it forces us to put away our technology and focus on fun and during my tours and it's a great way to bring people together, especially during the evening hours when we don't have activities planned (this is definitely the case in Papua New Guinea, where there ARE no evening activities, at all).
I thought it would be fun to round up a few of my favorites to share: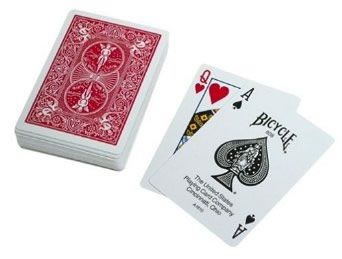 Of course the old standby is a deck of cards (or 2 or 3, depending on what game you're playing). These are so cheap and easy to carry that they should always be in your luggage. Jon and I have found ourselves playing these on train rides and in restaurants while waiting for a meal. I even learned some new games from one of our participants in Papua New Guinea last year.
These Bicycle brand cards are just $1.45 on Amazon but you can pick them up at your neighborhood pharmacy or grocery store for about the same cost.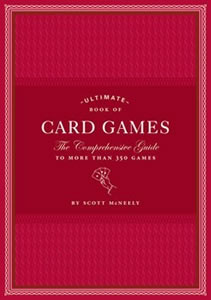 I shopped around quite a bit before buying the Ultimate Book of Card Games. There are more than 350 games in this book with excellent instructions. You will likely have heard of a number of the games but many will be new to you. Card games are like recipes… you have to read through them a bit and then test them out before you figure out which ones will work for you and your friends/family. While the book itself is a little hefty to carry during your travels, you can certainly memorize or copy the instructions for the games you like best and just bring those with you. This is less than $16 on Amazon.
Ironically, it was my niece, who hates bananas, who introduced me to Bananagrams. This game is FUN! This is basically multi-person crossword puzzle building. It's best played with 2 – 4 players who race against each other to build words out of their limited store of letters, picking up new letters each time they get stuck. It comes in its own banana pouch, so it's definitely easy to carry for travel. Available on Amazon for less than $14.
Also from the makers of Bananagrams, Zip It is another great travel game. This one is for 2 players and is a high-speed race to create words from letter cubes. One game can go by pretty quickly (as few as 20 seconds). It comes with a zippered pouch and a dictionary of weird words for those smarty pants friends who think they can get one over on you. Less than $10 on Amazon.
Table Topics are small (i.e. portable) cards that have questions printed on
them. They come in a wide range of options (Road Trip, Kids, Girls Night Out, Dinner Party, etc.) and make for excellent conversation starters with questions like: What was your all time favorite vacation? These may not be great if you're traveling with someone you know well, but for groups and people you don't know, they're perfect. There are a lot of choices and price ranges all available on Amazon.
Travel Well (and have fun!),
Beth
Add a comment