Assisi, Italy ~ Photo of the Day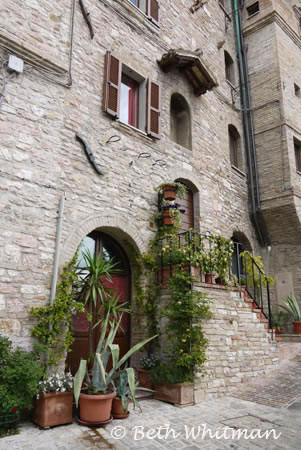 I'm staying at Valle di Assisi Hotel located in a valley just a few miles from Assisi itself. Yesterday, a few of us who are here for the Travel Bloggers Unite conference, walked into town (someone calculated our roundtrip walk at about 9 miles!).
It's been a long time since I've traveled in Italy (12 years, to be exact) and I forgot how everything is gorgeous. EVERYTHING. The green landscape. The ancient buildings. The food.
And Assisi charmed me right away.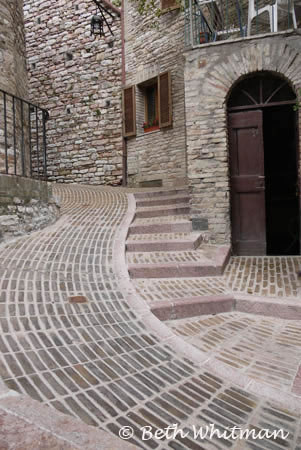 There are lots of tourists here (and gelato and pizza) but there were also lots of little streets with no foot or motor traffic. It just took a few steps off the main drag to find them.
This is the view from Assisi proper down into the valley and on to another section of town. What this doesn't show are the dark clouds that moved in shortly afterward that forced us to make a beeline back to our hotel before the skies opened up.
Charm. Charm. Charm. Charm. Charm.
I'll be speaking at this travel blogging event on Sunday and then traveling around Italy for about 10 days – Venice, Florence and Rome, here I come!
Travel Well,
Beth
3 comments